WHERE JESUS IS TRANSFORMING LIVES
CORONAVIRUS (COVID-19) UPDATE
The Restored Holiness Church of God family would like to let you know that in this present moment, your safety and health is and will continue to be our main priority. We have chosen to comply with CDC guidelines for events and mass gatherings; therefore, we will be streaming our Sunday service online, until further notice. Join us for service throughout the week via Zoom App. Scroll down to 'Order of Service' for service times and the Zoom link.
A message from our Pastor, Rev. Dr. Jacqueline Waite
Restored Holiness Church of God (RHCOG) is a church founded upon prayer and praise. We are a church committed to serving the community and ministering to the needs of the people, taking every opportunity to witness to others about the good news of Jesus Christ.
In May of 1995, Rev. Dr. Jacqueline Waite along with four members gathered for prayer to seek the face of God for divine direction for the ministry. Suddenly the manifested presence of the LORD filled...
We have many ministries that not only serve those who attend our church, but also the community and others. Get connected to our ministries today!
Want to learn more about how we serve our community locally and around the world? Is the Lord tugging at your heart to get involved? Visit our Outreach page to find out how!
Due to safety concerns amidst the pandemic, Sunday School will continue to be held online from 10:00AM-10:30AM for primary grade levels and 10:30AM-11:00AM for young adults and adults. You will find more information below regarding you or your child's respective class.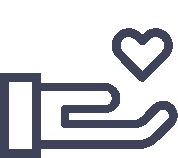 "Whoever is generous to the poor lends to the lord, and he will repay him for his deed."
​
Sunday Schedule
Sunday School: 10:30am
Divine Worship Service: 11am
Gospel Service: 7:30pm
​
Weekday Schedule
Wednesday - Bible Studies: 7:30pm
Thursday - Prayer Meeting: 7:30pm
Friday - Youth Night: 7:30pm
Join our mailing list for updates!
RESTORED HOLINESS
CHURCH OF GOD
WHERE JESUS IS TRANSFORMING LIVES