Where Jesus is Transforming Lives
Restored Holiness Church of God
Watch the Latest Clips from Our Services
Restored Holiness Church of God
Where Jesus is Transforming lives
Welcome to Restored Holiness Church of God! This is the place where Jesus Christ is transforming lives. We thank you for taking the time to find out more about us! We encourage you to explore our website and we hope that your experience will lead you to pay us a visit!
​
Come join us this week!
​
Sunday Schedule
Sunday School: 10:30am
Divine Worship Service: 11am
Gospel Service: 7:30pm
Weekday Schedule
Wednesday - Bible Studies: 7:30pm
Thursday - Prayer Meeting: 7:30pm
Friday - Youth Night: 7:30pm
Because we'd love to continue to see you, we want to invite you to our upcoming events. We host an abundance of events from our international night, to our annual banquet, to sports day! Come join us!
UPCOMING EVENTS AND aNNOUNCEMENTS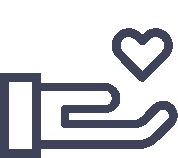 "Whoever is generous to the poor lends to the lord, and he will repay him for his deed."